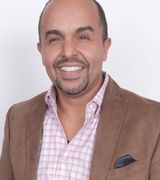 Youssef Zeroual
Real Estate Agent
Contact Me
It feels great to know that I am one of the top local real estate agents in Burke. My website has a ton of resources that can help you search for your new home. Feel free to use my website, free of charge and with no strings attached. If you need representation or just have any questions at all, I'm always here to help. Call me today at 571-276-1756.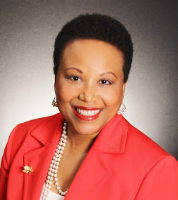 Nikki Johnson
Real Estate Agent
Contact Me
You can expect from me:
* The ability to listen to YOUR needs and real estate goals..My priority is simple...YOU!
* Personal and knowledgeable service that is genuinely responsive to your needs
* Knowledgeable about financial programs and mortgage lenders who can match your needs with competitive financial programs
* Have a concierge of services and vendors who can help you get your home ready for sale
* Successful track record of getting results from sellers and buyers...75% of my business comes from repeat and referral clients
* Top professional skills continually refined through Keller Williams training programs respected industry wide
* Advice and guidance throughout the entire home buying or home selling experience
Feel free to contact me anytime, whether it's to get started on helping you realize your goals and dreams, or just to ask a question. I would welcome the opportunity to make a difference for you.